Equip your church to Carry Christ to their world.
Utilize the resources and strategies provided from Every Home USA to inspire and equip your church to carry Christ to those around them. Statistically, the vast majority of our churches (85%) have barriers preventing them from sharing Jesus. At Every Home for Christ, we have put together valuable research, resources, and strategies to help your church break through the barriers and start living on mission for Jesus. Learn more at an upcoming Reviving Mission Collective or by clicking the Resource Tab.
Reviving Mission Gatherings
The Reviving Mission Gathering is a one-day, city-wide convergence of fifteen or more pastors. This conference aims to coach pastors on a strategy to mobilize the church into the mission of loving and winning the lost. There is absolutely no obligation to any pastor to partner with Every Home USA after the event. However, those pastors who commit to mobilizing their church will leave encouraged, equipped, and resourced on how to activate their church for mission. These meetings are at no cost to the local church or pastor.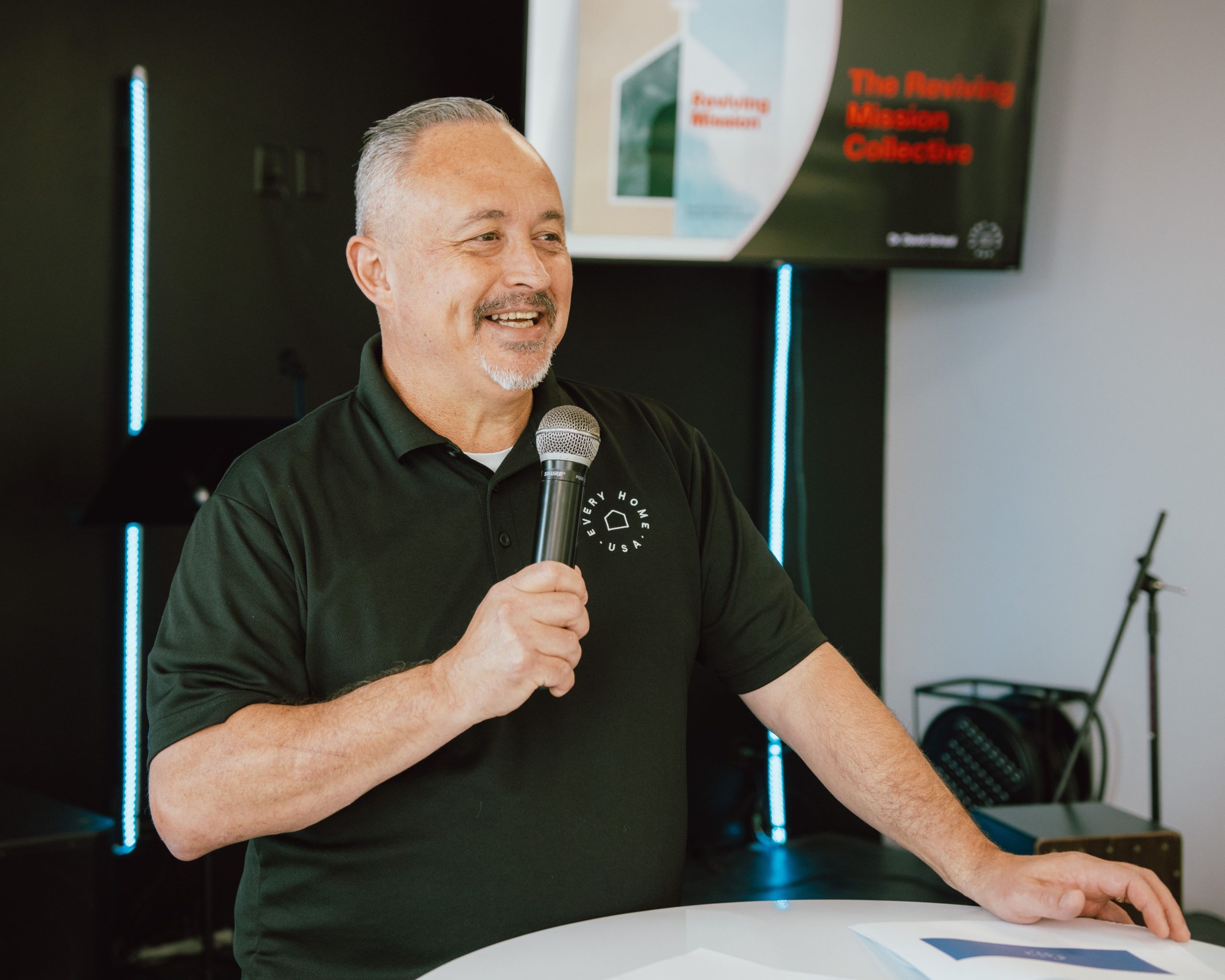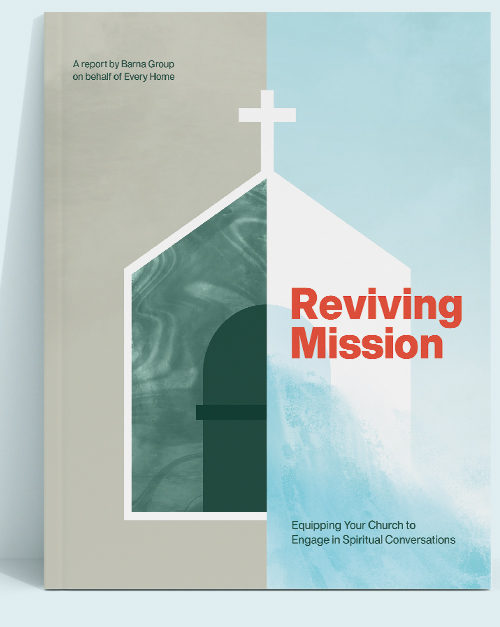 The Reviving Mission Journal
Partnering with Barna, The Reviving Mission Journal seeks to understand the American Church's perceptions and practices as it pertains to participating in Spiritual conversations. This journal takes an in-depth look at the barriers that need to be overcome to equip your church to engage in spiritual conversations. What you'll discover is that Christians want to engage non-Christians, but many allow a barrier to stop them.
In my ten plus years of pastoring, this is the first time I feel like I've successfully equipped my congregation with the tools necessary to reach the unchurched. Every Home Loved Outreach Kit has everything you need to share for your church body to easily share their faith!
Every Home for Christ has been a tremendous blessing to the North Carolina Assemblies of God. I'm amazed at the quality of these resources and the generosity of this ministry. Every church and every district should take advantage of the incredible resources that the Every Home USA team is giving away.
Every Home for Christ has the heart of God for souls across this country. Churches would be blessed to utilize the resources that this team is offering.
It was a time of refreshing to be in the midst of others who have a passion to see souls for the Kingdom of God.
The event was very enjoyable. The hospitality, presentation, and fellowship were excellent. I am excited to introduce Every Home for Christ to my congregation!
Having personally worked with Every Home for Christ, I have experienced first-hand how effectively this generous ministry serves the local church in becoming a better missional community. Their events are well organized, helpful, and provide resources for local church leaders. I highly recommend Every Home for Christ!
We have partnered with Every Home for Christ (EHC) for the last three years. Our church has exploded with a passion to reach the unchurched, disenfranchised, and those on the fringes of society with the gospel of Christ and prayer. We have added two additional campuses using techniquest taught by EHC.
Every Home for Christ is a tremendous blessing to the local church. We recently hosted a Reviving Mission Collective for area pastors. It was amazing! I love how they so effectively integrate prayer and evangelism. I know of no other ministry that is as generous and committed to helping the local church fulfill their mission to reach their community.
We have partnered with Every Home for Christ (EHC) and gladly continue to support them as part of our Missions Outreach. Every Home for Christ has been a tremendous blessing to not only our church but to other churches in the San Diego area. The EHC USA team is a very generous and giving ministry and freely provide churches with incredible resources to help them reach out to people for Christ. We appreciate and covet our relationship with EHC because they are a ministry blessed with integrity.